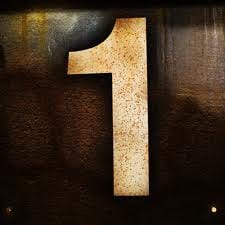 Follow the way of love… (1 Corinthians 14:1).
Are you noticing the pattern here?
Love again. We gotta love people.
But what if I don't feel loving? What if people are icky and unpleasant?
Good news! Paul's not talking about how you feel. He's talking about what you do. "Follow" is an action verb. "Follow the way" indicates that someone has gone before and blazed a trail for us to follow.
Hmm…I wonder who that Someone could be?
No, I don't. And neither do you.
The way of love is the way of focusing on God and on the people He brings our way, and allowing ourselves to fade into the background. It's a narrow path, but it's wall marked–if you look for the signs.
Paul is about to launch into another discussion of spiritual gifts, but he begins with the reminder that our approach to gifts needs to be the same as our approach to everything else–via the way of love. The way of love will glorify God and edify our brothers and sisters.
And what of us?
We trust "us" to God, because guess what?
He loves us.
Happy Wednesday, Beloved