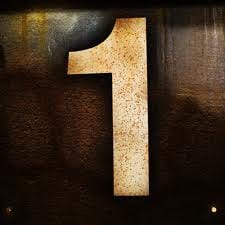 Give thanks to the Lord, for he is good; his love endures forever (Psalm 107:1).
God is good.
He doesn't have to be.
He chooses to be.
God loves us.
He doesn't have to.
He chooses to.
Look, we can get into a theotechnical debate about whether God is bound by his own nature to be what he is, or whether he possesses self-determinative power
and that would be fun
but until you convince me otherwise, I'm gonna go with the fact that God is…you know…God, and he could have done it any way he wanted to.
There is an image that comes to my mind as I write these words.
It's Calvin and Hobbes.
Not the theologian and the sociopolitical philosopher, although…
No, I'm talking about the kid and the tiger.
If you aren't familiar with the famous comic strip by Bill Watterson, I weep for your ignorance and encourage you to avail yourself of the great riches to be found before you continue here. For the enlightened among you, I'm thinking of the strip in which Calvin imagines himself as God, "but Calvin is no kind and loving god…and the puny inhabitants of Earth displease him!"
What follows is destruction on ohsomany levels.
Beloved, we need never ever even for a moment fear that God will decide to stop being good, or stop loving us, or restructure the foundation of the Universe to reflect darkness rather than light.
He has chosen to be good, and it is so.
He chose to be kind and loving and giving and gracious and merciful.
And it is so.
Forever.
Give thanks, Beloved.
Happy Monday