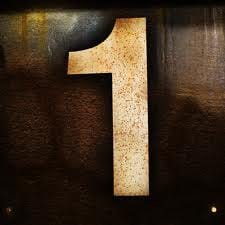 What, after all, is Apollos? And what is Paul? Only servants, through whom you came to believe–as the Lord assigned each to his task. I planted the seed, Apollos watered it, but God made it grow. So neither he who plants nor he who waters is anything, but only God who makes things grow. The man who plants and the man who waters have one purpose, and each will be rewarded according to his own labor (1 Corinthians 3:5-8).
When Paul says he's nothing, what does that make me?
Ya, you betcha.
Here's a thing: I know that Paul is reminding the folks in Corinth not to focus on a man, but to focus on God. We've seen him do this before, and it's an important message.
But there's more here.
Paul is also telling us that we are not responsible for the results of our work. You may plant or water or whatever, but you can't make it grow.
Because you're not supposed to.
It's not your gig.
It's his.
Frankly, when you worry and stress and obsess and try to control every outcome, you are playing God…and I love you, but you know you're not very good at that.
Are you?
Beloved, do the job God has placed before you, and do it to the best of your ability.
Then rest.
It's OK.
I don't know about you, but I find that freeing.
So be free, Beloved.
Happy Tuesday