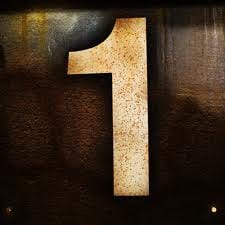 I am not writing this to you to shame you, but to warn you, as my dear children. Even though you have ten thousand guardians in Christ, you do not have many fathers, for in Christ Jesus I became your father through the gospel. Therefore I urge you to imitate me. (1 Corinthians 4:14-16)
There's so much I love in this.
I love that Paul considers himself their spiritual Father. After all, he brought them to Jesus. He was God's instrument for their rebirth. It makes sense that he feels this relationship toward the Corinthians.
I love that Paul doesn't use that relationship to make demands of the Corinthians. He doesn't demand support or obedience because of his role in their lives. Instead, he warns them, he instructs them, and he teaches them, as a good father would.
I love that Paul has the confidence to urge his spiritual children to imitate him. None of this "Do as I say, not as I do" business. Paul urges the Corinthians to follow his example, to imitate him and to learn from him.
I want this. I want to have a life in Christ that is worth imitating. And I will, Beloved, because He will get me there.
Live a life that is worthy today–by his grace, and for his glory.
Happy Tuesday, Beloved.