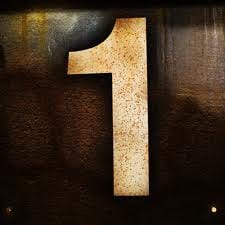 Get rid of the old yeast that you may be a new batch without yeast–as you really are. For Christ, our Passover lamb, has been sacrificed. (1 Corinthians 5:7)
"Behold! The Lamb of God!"
When John the Baptist spoke these words, he knew exactly what he was saying. At the first Passover, the night before Moses led God's people from Egypt, the blood of a lamb–perfect, of course, and unblemished–was put on the lintel and doorposts of each Israelite's home. The blood was a sign to the Angel of Death that these were God's people, and so the angel would pass over that house.
Paul reminds the Corinthians that Jesus is the final Passover Lamb.
So, as the Israelites scoured and swept their homes to remove any traces of yeast in preparation for the Passover, Paul calls us to examine our lives for any traces of sin as we prepare our hearts for…
Him
Got a good broom, Beloved?
Happy Thursday