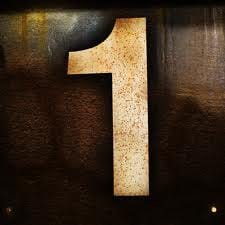 If any man builds on this foundation using gold, silver, costly stones, wood, hay, or straw, his work will be shown for what it is, because the Day will bring it to light. It will be revealed with fire, and the fire will test the quality of each man's work. If what he has built survives, he will receive his reward. If it is burned up, he will suffer loss; he himself will be saved, but only as one escaping through the flames (1 Corinthians 3:14-15).
But, Michael…I thought we didn't hafta do anything!
Remember last week? You said that we were like the dirt, and that God was gonna farm us and raise the crop. Now you're saying that we've gotta build stuff! What gives?
Oh, Beloved. You should know by now that there are always two sides.
Your salvation? Your position in Christ? Yep, those are from him alone. Nothing you need to do besides let him in to do his work.
But…
We are always building, Beloved. We are created in the image of the Creator, so we must create. It is what we do. It is who we are.
So the question is not will you build,
but
what will you build?
How do you spend your days, Beloved? What do you do with your time? Are you building a life of fluff and nonsense, that will disappear with a flash and a puff when the flames come?
or
Are you building a life of Godly character, marked by charitable deeds and edifying pursuits?
Hear me, Beloved–I know some of you will take this post as an express ticket to Guilt City. I am not saying for a moment that there should be no rest, no recreation in our lives. We all need down time–God grants it and expects it. So, don't get nutty on me here. But ask yourself: How much of your last twenty-four hours will survive the fire?
Just one life, 'twill soon be past.
Only what's done for God will last.
Happy Tuesday, Beloved.