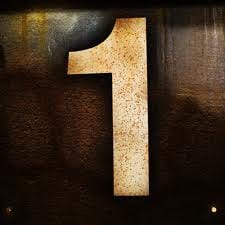 …those who hope in the Lord will renew their strength. They will soar on wings like eagles; they will run and not grow weary; they will walk and not be faint (Isaiah 40:31).
I have, on occasion, taken Scripture verses a bit too literally.
Once upon a time, I ran a marathon. Actually, that's not quite accurate; I ran part of a marathon and hobbled the rest. This verse kept running through my mind.
My hope was in the Lord.
And yet…
My strength was depleted.
Though I was sore, I did not soar.
I ran, and grew quite weary.
I walked, and was faint.
I crawled, and was blistered.
So maybe God wasn't talking about marathon running. Maybe he was talking about our spiritual life.
And yet…
Sometimes I feel like my spiritual life is a lot like that marathon. The pressures crowd in on me from every side, and I can't find peace. My hope is in him, but I just feel weak and low and tired and afraid. It doesn't look like my hopes will ever be made real.
I'm sure you never feel this way—thanks for putting up with my dysfunction.
As I write this, my mind goes to two places—painful and awkward, but that's how my brain works.  First, I think of the verse from Job: Though he slay me, yet will I hope in him.  My hope cannot be based on my circumstances; it must be based on God's character.  Second, I have to realize that this race is not over yet.  I may feel like I'm about to drop, but I haven't.
Does that resonate with you, even a little? Because I hate to feel alone.
You feel like you're about to drop, but you haven't.
By his grace, you keep putting one foot in front of the other.
And that is our hope.
I remember the end of that marathon. After doing the death crawl for several eternities, I reached the 25 mile marker.
1.2 miles to go.
I prayed that God would give me the strength to finish at a run…and he did.
I ran the end of the race.
One might even say that I soared…but one would be wildly mistaken.
Still, I finished strong in that race.
And I will finish strong in this race.
And so will you, Beloved—that's a promise.
Happy Friday