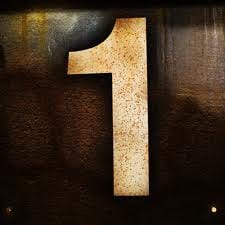 For whenever you eat this bread and drink this cup, you proclaim the Lord's death until he comes (1 Corinthians 11:26).
Are they mere symbols, the bread and the wine,
or do they somehow, in the moment of Communion, become something more?
I don't know, Beloved. I have never believed in transubstantiation, but I will say this–in the Eucharist, as in everything, there is so much more to God than we can fathom.
Paul tells us that in Communion we proclaim the Lord's death.
The body broken
The blood poured out
But one day, Beloved–one glorious day–we will celebrate a different meal, in a different home. In Matthew 26:29, Jesus says of the cup, "I will not drink of this fruit of the vine from now on until that day when I drink it anew with you in my Father's kingdom."
Imagine the feasting on that day. That beautiful, glorious Someday. Until then, proclaim the death that brought you life.
Happy Tuesday, Beloved